Shree Krishna Janmashtami 2021 Celebrations of Indian Culture
India is a land of festivities and celebrations. These celebrations owe their origins to the diversity of India's culture, religions, and traditions. Various Gods, Goddesses, and deities are worshiped in this ancient country. This festival in the country is Janmashtami, the day of the birth of Lord Krishna, an incarnation of Lord Vishnu which is known as Shree Krishna Janmashtami 2021 celebrations of Indian Culture.
Krishna is a unique god of Hindu mythology, treated and loved like a child in every Hindu household. Lord Krishna is considered one of the great gods and hence his birthday celebrations comprise games and activities, contributing to a cheerful and colorful in the country.
OWIC Blogs: Bring you some interesting facts about Krishna Janmashtami
You need to know in order to come close to the culture of India. There are countless temples dedicated to Shri Krishna in the Mathura and Vrindavan (Braj Bhoomi). And on the auspicious day of Shree Krishna Janmashtami, their hues are a sight to behold.
Lord Krishna, the ninth avatar of Shri Vishnu, was born in Mathura and brought up in the neighbouring Braj region. Therefore, the entire Braj Bhoomi is an important pilgrimage site for Krishna devotees across the globe. On Shri Krishna Janmashtami today, check out the list of five iconic temples in and around the Mathura and Vrindavan region.
Shri Krishna Janmabhoomi Temple Complex
This temple complex is built on the site where Shri Krishna was born to Devaki and Vasudev (who were held captive in a dark prison by Kansa, the tyrant ruler of Mathura). This temple is iconic because it stands tall on the Shri Krishna Janmabhoomi (meaning the birthplace of Shri Krishna), now a part of Mallapura, in the Mathura district of Uttar Pradesh.
The Tale of Lord Krishna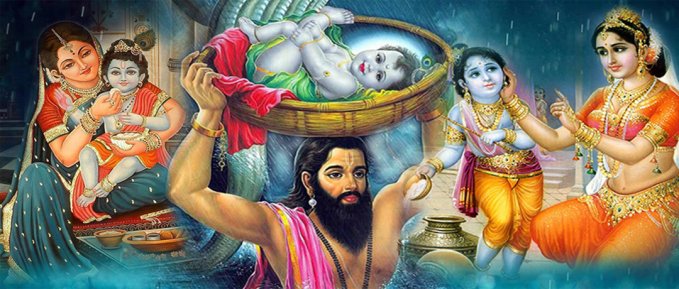 Krishna is Devaki and Vasudeva Anakadundubhi's son and his birthday is celebrated by Hindus as Janmashtami, particularly those of the Gaudiya Vaishnavism tradition as he is considered the Supreme Personality of Godhead. Janmashtami is celebrated when Krishna is believed to have been born according to Hindu tradition, which is in Mathura, at midnight on the eighth day of Bhadrapada month (overlaps with August and 3 September in the Gregorian calendar).
The Tradition of Rasleela
The tradition of Rasa Lila is particularly popular in the Mathura region, in northeastern states of India such as Manipur and Assam, and in parts of Rajasthan and Gujarat. It is acted out by numerous teams of amateur artists, cheered on by their local communities, and these drama-dance plays begin a few days before each Janmashtami.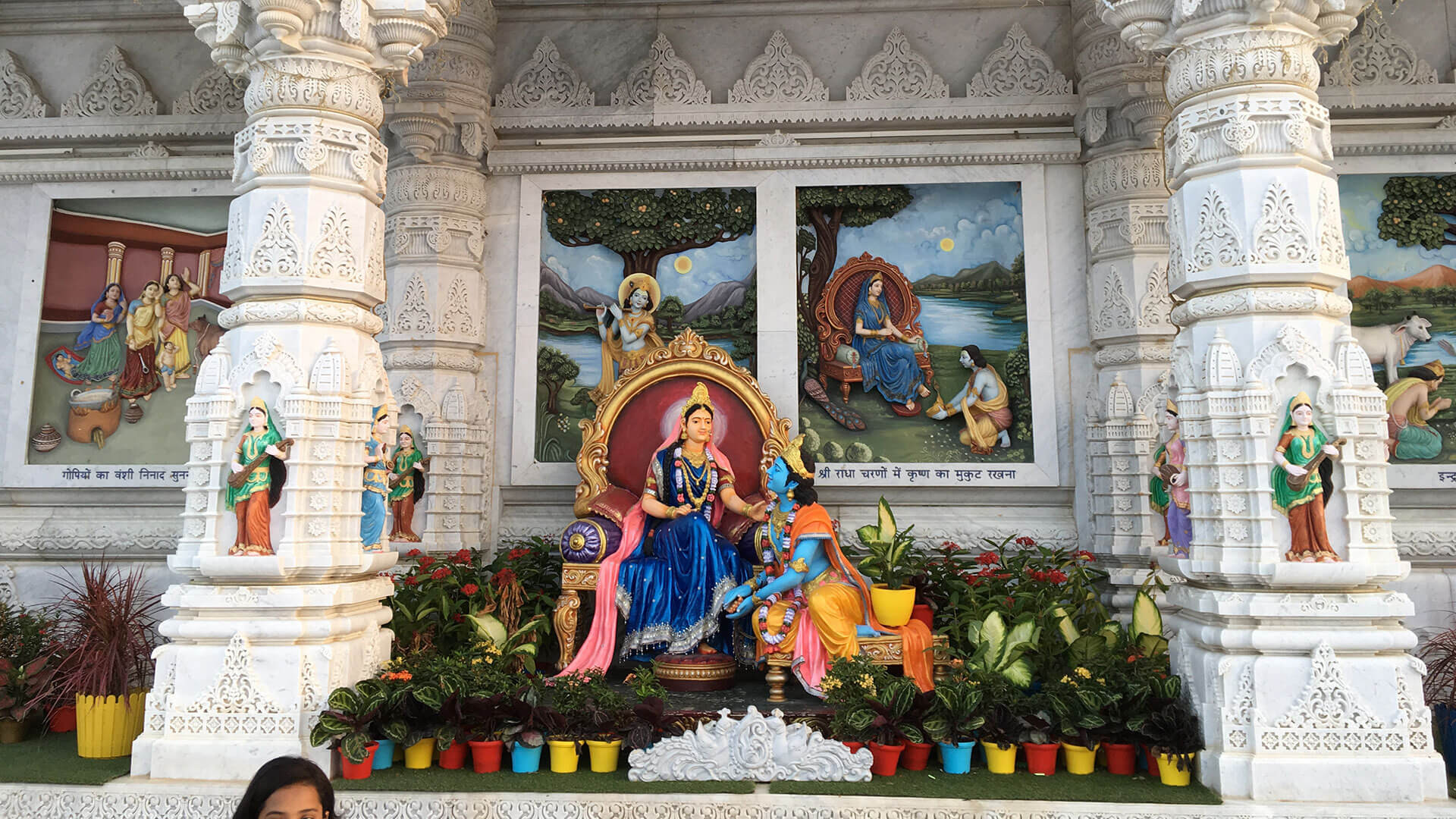 Hindus celebrate Janmashtami
Hindus celebrate Janmashtami by fasting, singing, praying together, preparing and sharing special food, night vigils, and visiting Krishna or Vishnu temples. Major Krishna temples organize recitation of ''Bhagavata Purana and Bhagavad Gita. Many communities organize dance-drama events called Rasa Lila or Krishna Lila. Dahi Handi is celebrated every August / September, the day after Krishna Janmashtami. Here, people break the Dahi Handi which is a part of this festival. The term Dahi Handi literally means "earthen pot of yogurt".
The festival gets this popular regional name from the legend of baby Krishna. According to it, he would seek and steal milk products such as yogurt and butter and people would hide their supplies high up out of the baby's reach. Krishna would try all sorts of creative ideas in his pursuit, such as making human pyramids with his friends to break these high hanging pots. This story is the theme of numerous reliefs on Hindu temples across India, as well as literature and dance-drama repertoire, symbolizing the joyful innocence of children, that love and life's play is the manifestation of God.
In contemporary times, many Indian cities celebrate this annual Hindu ritual. Youth groups form Govinda Pathaks which compete with each other, especially for prize money on Janamashtami. These groups are called Mandals or handis and they go around the local areas, attempting to break as many pots as possible every August.
Social celebrities and media attend the festivities, while corporations sponsor parts of the event. Cash and gifts are offered for Govinda teams, and according to The Times of India, in 2014 over 4,000 handis in Mumbai alone were high hung with prizes, and numerous Govinda teams participated.