Top 5 Places to Visit in Gwalior
Gwalior is one of the most famous and historically important places of the Indian state of Madhya Pradesh. It is known for its forts and cultural heritage. It is also home to a number of intricately designed temples. It is situated in the center of the central state. Its hill top fort is described as "the pearl among the fortresses in India". Gwalior also does have a rich and prosperous heritage in several arts.
Owic Car Rental has shortlisted top 5 places in Gwalior which you must visit when you go to Gwalior for sightseeing:
Gwalior Fort
Dating back to the 10th century, the Gwalior fort is the majestic and ancient attraction of the city. The fort is located on the hill top. It was built by Man Singh Tomar for his Queen Mrignayani. Presently, the fort has been transformed into a museum for visitors and curators to visit and attract a number of tourists every day. There are a number of monuments in the fort which people can visit to enrich their experience. These include Garuda monument, Teli ka Mandir and Jain Temple.
Jai Vilas Palace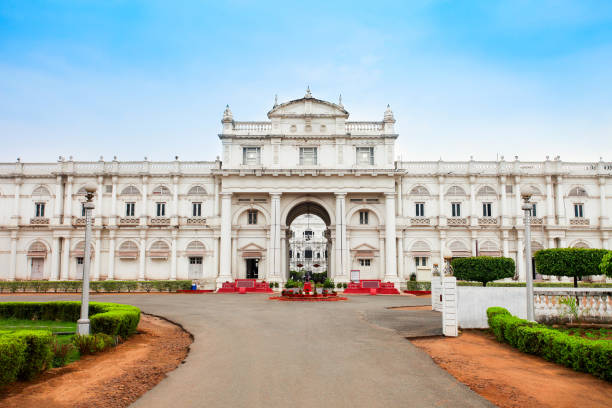 Maharajadhiraj Shrimant Jayajirao Scindia built this palace in Gwalior in the 19th century. A huge part of the palace is converted into a museum where visitors can visit to witness the artifacts of the royal family. The palace is famed for the grand Durbar Hall too. The museum exhibits a number of specimens from the era of great Rani Laxmi Bai and Mughal kings. It is must be on your list.
Man Mandir Palace
One of the examples of hybrid architecture of the medieval India and Hindu architecture, Man Mandir palace is amongst the chief attractions of Gwalior. It has been resided by several rulers from different dynasties. It was built by Raja Man Singh Tomar of the Tomar dynasty. The interior of this palace is decorated by detailed colourful designs.
Gujari Mahal Museum
Officially called the Gujari Mahal Archaeological Museum or State Archaeological museum, the Gujari Mahal is located in the premise of the fortress of the Gujari Mahal. This Mahal was built by Raja Man Singh Tomar for his beloved wife Mrignayani It displays a number of artifacts both from ancient and medieval India. Garuda Capital of the Heliodorus Pillar from Vidisha.
Tomb of Tansen
One of the nine gems in the court of the great Mughal ruler Akbar, Tansen is known for his exceptional and legendary music talent. He is known for the kind of music he sang and the power it had. It is said that he lit the lamps just by singing and that eventually led to a widespread fire. The Tomb of Tansen is located in Gwalior and reminds us of this legenadary singer.
So, these were the top 5 places you should not miss in Gwalior. Contact Owic Car Rental if you want assistance in a hassle free and memorable trip to Gwalior.