Why You Must Visit Chota Char Dham With Owic Car Rental 2021
India is a country of many religions and faiths. Various religions have been founded and have flourished here. One of India's major religions is Hinduism, followed by the majority of Indians. There are many Hindu pilgrimage sites across the country. There are various majestic and uniquely designed temples that are visited Chota Char Dham Package by numerous pilgrims, every year.
Cities like Kashi, Mathura- Vrindavan and Haridwar are known for their religious significance. The Hindu faith also considers rivers as sacred and holy. This makes an entire chain of holy cities where people come to take bath and purify their souls. Hence, a lot of pilgrims travel at these holy sites as a part of their faith.
Chota Char Dham Yatra: The Four Holy Places
Chhota Char Dhammeaning "four abodes" is a group of four holy sites of the Hindu faith. It is located in the Garhwal region of the state of Uttarakhand in Northern India.
This circuit comprises four sites:
Yamunotri
Gangotri
Kedarnath
Badrinath
The Chota Char Dham is one of the most-visited holy sites in India. This makes it important for visitors to arrange an organized transport facility. If you're also planning to visit any the Chhota Char Dham with your family and friends, OWIC Car Rental is here to provide you cabs of your choice at a reasonable cost.
Here are some important details of the four sites that comprise the Chota Char Dham.
Yamunotri: Visit the Yamuna River
It is the source of Indian Yamuna. It is also considered a significant place in the Hindu mythological texts. The major attraction of Yamunotri is the temple dedicated to Goddess Yamuna situated in the Western part of Garhwal Himalayas.
Gangotri: Banks of the River Bhagirathi
It is the source of the river Ganga and is located on the banks of the river Bhagirathi. It is also famous for Gangotri Temple.
Kedarnath: Lord Shiva Temple
It's located near the Mandakini River in the Garhwal Himalayas. The Kedarnath Temple dedicated to Lord Shiva attracts a number of pilgrims from across the country. The temple is opened for the visitors only between the months of April (Akshaya Tritiya) and November (Kartik Purnima), due to extreme weather conditions.
Badrinath: Lord Vishnu Temple
It is the part of both Chhota Char Dham and Char Dham. It is basically known for Badrinath Temple dedicated to Lord Vishnu, a Hindu deity. It's opened for six months every year (April- November) due to uncertain weather conditions.
Time taken to visit Char Dham: 9-10 days.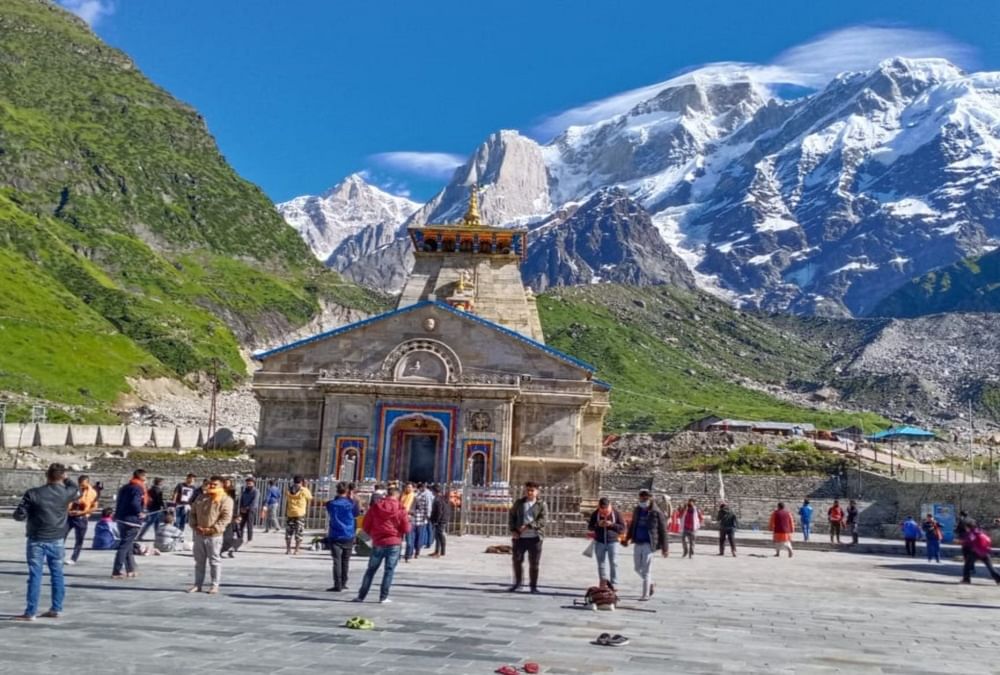 Hire a Cab For Char Dham with OWIC Car Rental
OWIC Car Rentals has suitable tour packages for travelling to Char Dham. Our travel services provide cabs on hire in a reasonable budget.
These are the things we aim to provide our customers:
• Proper Sanitation:
Sanitation and hygiene play an important role in making your journey comfortable. Tourists often face problems regarding poor sanitation facilities of their online booked cabs. Here at OWIC Jaipur Car Rental, we understand the value of cleanliness and propriety. We make sure that you get everything in your cab spick and span. You can expect thoroughly cleaned seats and covers. Tissue papers, car air purifier and sanitizers will be provided in the cab.
• Flexible Tour Planning:
Under our Jaipur Car Rental deals, you can design your tour on your own, in case you wish to visit multiple places or places that fall on the way to your destination. You just have to design your plan online and beforehand. You'll have to inform us about each of the details of your tour plan first. You can do it both online and offline. You can change or add to your plans after the journey begins.
• Budget Touring:
By taking Jaipur Car Rental deals, you can design your trip as per your own whims and choices. We will bill you accordingly. We will provide you with the final bill in which toll taxes, parking charges and other additional charges.
Airport, Railway Station and Door to Door Pick Up and Drop
If you are arriving at any city's railway station or airport, the OWIC Jaipur Car Rental cab will be available there to pick you up. Moreover, if you're willing to be dropped at any railway station or airport, our services are always there to assist you. It is understood that we provide door to door pick up and drop as well.
Owic Car Rental: Complete Details / Information
OWIC's cab will pick you up from planned city's railway stations/ airports. OWIC's reliable Car Rental cab will help you explore all these amazing places by giving you an all in one car rental package.
We will provide you with an authorized guide so you can avoid any unauthorized or exploitative elements.
There are no hidden or extra charges, our assured services are provided to you within the aforementioned costs at the time.